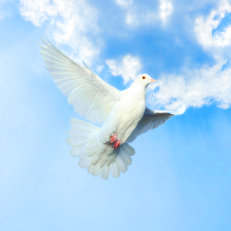 Arnold A. Miille
June 2, 1909 - November 24, 2010
Arnold A. Miille, 101, of Ponca, Nebraska passed away on Wednesday, November 24, 2010 at the Elms Health Care Center in Ponca.

Funeral services will be at 2:00 P.M. on Saturday, November 27, 2010 at Trinity Lutheran Church in Martinsburg, Nebraska with Pastor Terry Wm. Kenitz officiating. Burial will be at Silver Ridge Cemetery in rural Ponca. Visitation will begin at the church at 12:30 P.M. prior to the funeral. Arrangements are under the direction of Mohr Funeral Home in Ponca.

Arnold was born June 2, 1909 in rural in Ponca, Nebraska, the son of Albert and Agnes (Becker) Miille. He grew up on the family farm near Newcastle and attended country school. He married Mina (Meyers) Kollbaum on July 16, 1959 in Fremont, Nebraska. The couple lived on a farm near Newcastle until they retired and moved into Ponca in 1972. Mina passed away in 1984.

Arnold was a member of Trinity Lutheran Church in Martinsburg, Nebraska. He enjoyed fishing and tinkering. He was great at building anything.

Survivors include one stepson, Royce Kollbaum and his wife, Mary Ann; granddaughter, Amy Parker; 2 great-grandchildren, Mariah and Aaliyah; 3 sisters, Wenona Janssen, Ruby Metzger and June Sherman; one brother, Melvin Miille; one sister-in-law, Pauline Miille; many nieces, nephews and a host of friends.

He was preceded in death by his parents; his wife, Mina; and three brothers, Gilbert, Nels and Walter Miille.

The family requests no flowers, please.
... Read More
No Photos Yet

Add one now
What will you miss most about Arnold?
What is your favorite memory of Arnold?
How did Arnold inspire you?
What made Arnold so unique and special?
No Tributes Yet

Add one now
No Videos Yet

Add one now
Arnold A. Miille's online obituary has been made permanent courtesy of Obitio Online Obituaries.